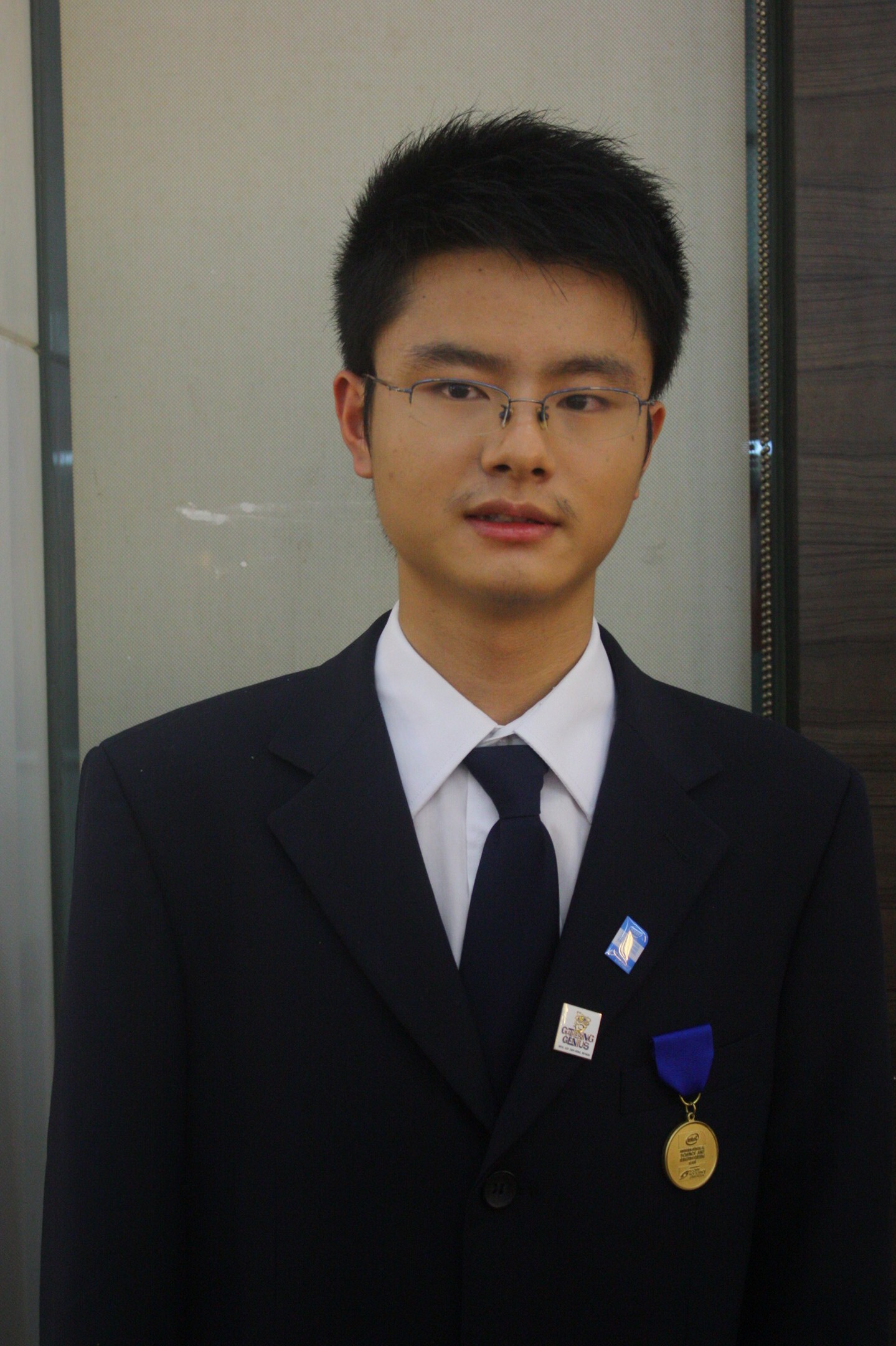 Xiaowei Zhu 朱晓伟
PACMAN Group
Institute of High Performance Computing
Department of Computer Science and Technology
Tsinghua University

I am currently a PhD student at the Department of Computer Science and Technology, Tsinghua University, advised by Prof. Wenguang Chen. My research focuses on parallel/distributed computing, and big data analytics.
Publications
Gemini: A Computation-Centric Distributed Graph Processing System.
Xiaowei Zhu, Wenguang Chen, Weimin Zheng, Xiaosong Ma.
The 12th USENIX Symposium on Operating Systems Design and Implementation (OSDI '16).
GridGraph: Large-Scale Graph Processing on a Single Machine Using 2-Level Hierarchical Partitioning.
Xiaowei Zhu, Wentao Han, Wenguang Chen.
The 2015 USENIX Annual Technical Conference (USENIX ATC '15) .

Weibo, and a Tale of Two Worlds.
Wentao Han, Xiaowei Zhu, Ziyan Zhu, Wenguang Chen, Weimin Zheng, Jianguo Lu.
2015 IEEE/ACM International Conference on Advances in Social Networks Analysis and Mining (ASONAM '15) .

A Comparative Analysis on Weibo and Twitter.
Wentao Han, Xiaowei Zhu, Ziyan Zhu, Wenguang Chen, Weimin Zheng, Jianguo Lu.
Tsinghua Science and Technology Volume 21 Issue 1.

Awards and Honors
Siebel Scholar, Class of 2017
Best Technical Report of OS2ATC 2015
Ren-Ren-Dai Scholarship (2015)
National Scholarship (2014)
Projects
Gemini
A distributed graph processing system.
GridGraph
An out-of-core graph processing system.
Acolyte
An in-memory graph analysis system.
XuetangX
A MOOC platform from Tsinghua University.
Ghoul
A scalable social network crawler.
AnyShare
A context-aware mobile sharing system.
Vision
A mobile guide system using Augmented Reality.